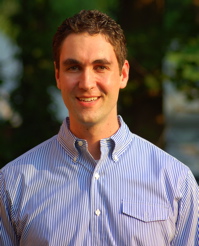 Research Update: When Workplace Health Promotion Programs Work...and When They Don't. What Makes the Difference?
Thursday, October 4, 2018
8:30 am – 9:15 am
Julian Reif, PhD
Assistant Professor of Finance and Economics
Faculty Research Fellow
Julian Reif, PhD, is an assistant professor of finance and economics in the Gies College of Business at the University of Illinois and a faculty research fellow at the National Bureau of Economic Research, where his research examines the value of health and longevity, the mortality and medical spending effects of air pollution and the mortality effects of Medicare Part D. He is also a principal investigator of the Illinois Workplace Wellness Study. Julian's research has been supported by J-PAL North America, the National Institutes of Health, the National Science Foundation and the Robert Wood Johnson Foundation. He received his PhD from the University of Chicago and his BA from Vanderbilt University.