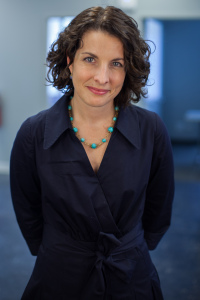 Real World and Road Rules: Bringing Behavior Change Science to the Real World
Wednesday, October 3, 2018
9:00 am – 10:15 am
Millennial Misperceptions: Do Employers Need Preventive Health Programs for Young People?
Wednesday, October 3, 2018
2:35 pm – 3:35 pm
Kate Wolin, ScD, FACSM
Chief Science Officer
Kate Wolin, ScD, FACSM, joined Interactive Health as the chief science officer in 2017. Kate previously was CEO and co-founder of ScaleDown, a clinically proven weight management program that was acquired by Anthem. She trained as a behavioral epidemiologist and spent most of her career conducting research on the intersection of lifestyle behaviors and chronic-disease outcomes. She has contributed to 75 peer-reviewed publications and numerous books. Kate currently is an adjunct professor of preventive medicine at Northwestern University's Feinberg School of Medicine and held previous positions as an associate professor at the Washington University School of Medicine and Loyola University Chicago. She continues to serve on National Institutes of Health study sections, scientific advisory panels and national research committees. Her education includes a BA from Tufts University, ScD in epidemiology from Harvard School of Public Health, and a postdoctoral fellowship in cancer epidemiology at Northwestern University.